It's that time of year to start making predictions. The mobile market is pullulating with potential, riding the crest of an explosive level of consumer demand, and everyone wants to figure out which projects will lead to the most success in the end. Here we've compiled five focus areas for 2012, based upon all of the advancements we saw in 2011.
Location-based apps
Applications that want to deliver context-dependent features and functions to their users will rely heavily upon enabling location-based services. The breadth of possibilities for location-based apps is wide, and with GPS detection now rooted in every smartphone brought to market, using location to drive content and services will likely be a pervasive trend. The scope will include anything from social apps (meant to locate friends near you) to less apparent, behind-the-scenes functions (like intelligent apps programmed to learn user patterns for a more personalized experience).
HTML 5
Web-based HTML5 apps allow developers to skirt the requirements demanded of the App Store and Google Play. The markup language is more advanced than former iterations of HTML, with interactive functionality similar to Flash technology and a framework that is well-suited to mobile devices. HTML5 may be the answer to 'write once, run anywhere,' meaning web pages written in HTML5 will run smoothly on both desktop and mobile with no adaptations. Additionally, the idea of 'wrapping' existing HTML5 with native fixtures to optimize performance between platforms is an appealing concept that should gain more traction in 2012.
Mobile Instant Messaging/Social Apps
Skype reached prevailing levels of success when the program enabled long-distance calling on the PC, and programs like WhatsApp have engendered the same sort of support via mobile messaging platforms. It's a trend that developers have certainly noticed, and 2012 should see consumers seeking more creative ways to stay connected. Beyond just Facebook messenger and standard SMS, applications that foster cost-free methods of interacting with photos (think Instagram), videos, drawing platforms or 'social games' all fall under this umbrella, and they are in high consumer demand.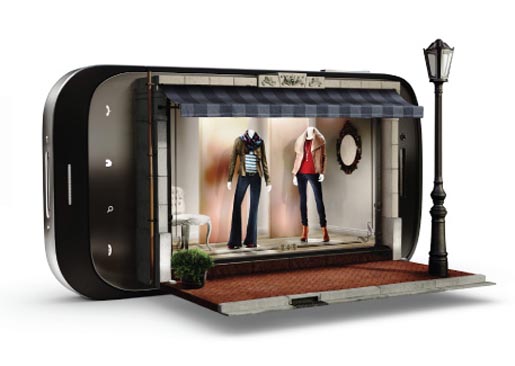 Mobile Commerce
Mobile and tablet commerce is playing an increasingly important role in the marketplace, and there are many retailers that have yet to answer this need effectively. As the mobile space widens and expands, e-commerce will be tailored more to mobile platforms. Whether that involves online retailers optimizing a web application, or developing native applications to act as a mobile "shopping catalogue" for iOS and Android is a matter of preference. Near field communication promises to be an interesting tool that, if employed correctly, could allow retailers to track trends and accept payments via mobile devices. Hopefully 2012 will bring the necessary innovations to make mobile commerce more mainstream.
Entertainment Apps
This isn't a new trend in development, per se; entertainment apps have always statistically been the most popular, and this won't change with the new year. Entertainment apps can be anything encompassing features for streaming movies/music, e-readers and conventional games. With the rise of tablets, there is a call for e-readers with a user-friendlier (and perhaps even more interactive) framework. For gaming apps, the happy balance between 'simple' yet 'addicting' seems to drive the most success (think Angry Birds). It will be interesting to see which addicting games surface to top the charts in 2012.